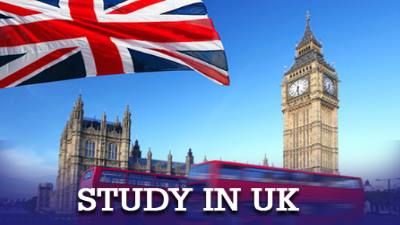 Study in Uk
The UK education system gives students the freedom to combine courses and subjects from different areas of studies, so you can tailor your degree to your own needs and interest. Practical information and insight on UK education for international students thinking of studying at a UK university.
Check here to know about University Rankings, studying and living in the UK.
Courses in the UK
The UK is home to some of the world's top universities, which attract thousands of students and researchers every year, including many from India. Are you thinking of studying in the UK?
GREAT Scholarships India
For the 2022-23 academic year there are 20 post graduate scholarships available from UK universities, across a variety of subjects for students from India.

Each scholarship is worth a minimum of £10,000 towards tuition fees for a one-year postgraduate course. Each scholarship is jointly funded by the UK government's GREAT Britain Campaign and the British Council with participating UK higher education institutions.
Apply to any UK university - 100% free consultation
Student life in the UK

The UK is an incredible mix of international cultures and contemporary thinking, held together by a strong sense of identity and tradition. As an international student, you'll find an array of exciting experiences ahead of you and will have the opportunity to discover exotic places and meet new people. As the UK is a cosmopolitan city, you'll find that many UK customs are already familiar to you and so you'll settle down faster than you think.