India Latest
Visitors: 903
---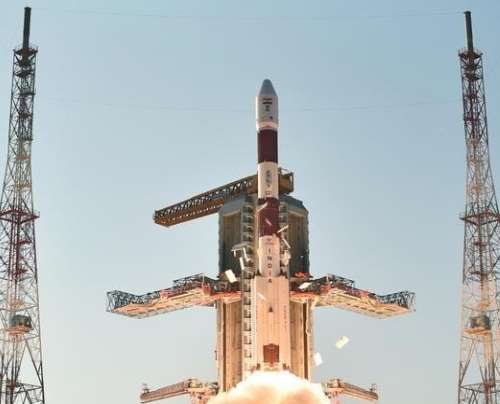 ISRO's Polar Satellite Launch Vehicle to launch 6 Singapore satellites today
Indian Space Research Organisation's PSLV rocket will today launch six Singaporean satellites which would help the city-state gather information on disaster monitoring and urban planning.
To be launched from Satish Dhawan Space Centre in the spaceport of Andhra Pradesh's Sriharikota at 6.00 PM today, the satellites will be put into orbit by Indian Space Research Organisation's (ISRO) Polar Satellite Launch Vehicle (PSLV)- PSLV-C29 on reaching 550 kms from the earth's surface.
The satellites would be launched one after another, 30 seconds apart, to avoid collision and set a distance of about 20 kilometres between them. The 59-hour-countdown for the PSLV-C29/TeLEOS-1 Mission began at 7.00 AM on Monday and was progressing normally, ISRO said.
For the first time, the satellites will orbit around the equator and gather data that will benefit those in the equatorial region. The satellites will be put into a 550 kms circular orbit inclined at 15 degrees to the equ ..
---
Popular Post(s)...

/Hit Video Songs

/Hit Video Songs

/Hit Video Songs

/Hit Video Songs

/Hit Video Songs