India Business Information,Info India,India States,Business,Sports,Latest News..
---
Visitors: 6084
---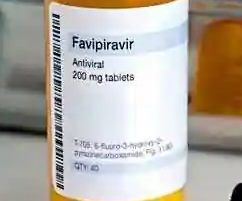 Glenmark launches new coronavirus medicine at ₹103 per tablet.
NEW DELHI : Having received the manufacturing and marketing approval from the Drugs Controller General of India (DCGI), drug firm Glenmark Pharmaceuticals has launched antiviral drug Favipiravir, under the brand name FabiFlu, for the treatment of patients with mild to moderate COVID-19 patients. Price at ₹103 per tablet, the prescription-based drug will be available as a 200 mg tablet at an MRP of ₹3,500 for a strip of 34 tablets.
The recommended dose of Favipiravir is 1,800 mg twice daily on day one, followed by 800 mg twice daily up to day 14. It is a prescription-based medicine.
The drug will be available both through hospitals and the retail channel, Glenmark said.
The drug is recommended for early stage patients.
It offers rapid reduction in viral load within four days and provides faster symptomatic and radiological improvement. Favipiravir has shown clinical improvement of up to 88 per cent in mild to moderate COVID-19 cases
---
Popular Post(s)...

/Study in US

/Study in United Kingdom

/Study in India

/Corona News

/Corona News