India Business Information,Info India,India States,Business,Sports,Latest News..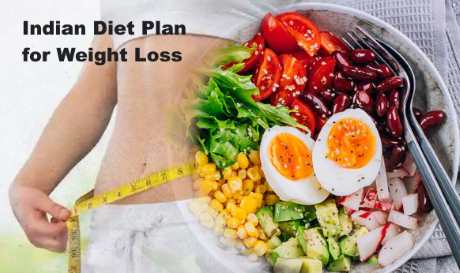 4 Weeks Indian Diet Plan, Weight Loss Plan For 2021, Weight Management
Indian Diet plan for weight loss can be overwhelming and curating one, can definitely be exhausting. This involves a lot of research and is quite time-consuming. Hardly anyone wants to go through the struggle of finding the right diet.
When on a diet, a number of us lookout for recipes that are not native and taste like nothing and also something raw. But what if we tell you this can be done differently? You can eat foods that are wholesome, delicious, and also native?
Indian foods are linked to excess amounts of rice (carbohydrates). This gives an impression that Indian foods are unhealthy.
But the truth is, we have simply forgotten our staple foods and become too dependent on rice. Adding to this, we have started consuming all kinds of junk food.
Weight Management Plan - Week 1
Early Morning : 1 fruit of your choice and 3 to 4 Mixed seeds

Breakfast : Open Panner sandwich with mint chutney / 2 idlis with sambar / 1 roti with any chutney

Mid-morning : 4 walnuts and 2 dates /Fruits of your choice

Pre-lunch : 1 Plate of preferred salad / 1 cup fruit juice (any)

Lunch : 2 multigrain roti / 1 katori red or brown rice _ 1 cup Dal + 100gm Veg

Mid-evening : 1 glass of buttermilk

Snack : 1 glass of protein drink

Dinner : 1 bowl chicken grave or 1 bowl of veg kurma + 2 mutigrain rotis + 1 bowl low-fat curd

Post-dinner : 4-5 pieces of nuts / 1glass of warm low-fat milk
Weight Management Plan - Week 2
Early Morning: 10ml wheatgrass juice + 5 to 6 almonds and walnuts

Breakfast : 2 medium vegetable uttapam with sambar / 2 idilis with sambar

Mid-morning : 1 glass of protein drink with milk / assorted fruits 1 plate

Pre-lunch : 1 bowl minestrone soup with more veggies and less of pasta

Lunch : 2 multigrain roti + 1 bowl of vegetable subji / non-veg subji + 1 bowl boiled pulse chaat

Mid-evening: 1 glass buttermilk

Snack : 2 multigrain flour khakras / 1 fruit of your choice + 1 cup green tea

Dinner : 1 Veg Paratha + Raitha

Post-dinner : 1 glass of whey protein shake if missed during snack
Weight Management Plan - Week3
Early Morning : 10ml spirulina 0r green leaf veggie juice + 1 fruit of your choice

Breakfast : 1 bowl vegetable sprout poha with chutney / 3-4 dal paddu with sambar

Mid-morning : 1 fruitt of your choice / fistful of assorted nuts / 2 tbsp of trail mix

Pre-lunch : 1 bowl sprout salad of choice / 1 bowl mixed veggies chunky soup

Lunch: 2 multigrain roties + 1 bowl veg or non-veg (seafood,fish,chicken) subji of choice + 1 bowl of thick da

Snack : Til or peanut chikki with 1 cup spirulina and mixed veggie juice.

Dinner : 1 bowl fruit and veggie mixed salad of choice + 2 wheat / oat bran roties

Post-dinner 1 glass of whey protein shake
Weight Management Plan - Week4
Early Morning : 10ml Amla juice and 3 to 4 walnuts and almonds mix

Breakfast : 2 meadium dal paranthas + 1 bowl low fact curd

Mid-morning : Amaranth seeds chikki / 3 to 4 dry fruits

Pre-lunch : 1 bowl sprout salad / 1 bowl grilled chicken or fish salad

Lunch : 1 bowl millet and dal khichdi + 1 bowl mixed vegetable kadhai

Snack : 1 cup spiced boiled corn or 1 corn on the cob + 1 cup coffee or tea or green tea

Dinner : 1 bowl vegetablle and mixed seeds salad + 2 multigrain roti + 1 non-veg subji

Post-dinner : 1 glass warm milk
9 Weight Loss & Diet Plans - Find your healthy diet plans Review